As customers' favorite trader, we, Greensutra Overseas, have earned much respect in our domain. We offer a wide range of fruits,vegetables and other eatable items. Our offerings include Fresh Black Currant, Fresh Coconut, Fresh Capsicum, Fresh Green Capsicum, Garlic, Ginger, Drumsticks, Peanut,Non Basmati Rice, Cabbage, Corn (Maize) etc. We receive bulk orders on regular basis, as customers are only satisfied by our services.The way all their requirements are understood and fulfilled in our company is something which make them believe that we are the best as well as beneficial for them. We have not spent much time in this industry like any other experienced trader, still we serve a huge clientele today. This is the result of our hard work as well as eagerness to please customers which is the most important thing for us. We aim to achieve more success and make our company be counted among great trading entities.
How Are We Able To Win Customer Heart?
As a dedicating contender of the industry, we give all our efforts while working for customers. After understanding each of their specifications, we make sure that they receive what they have expected. From the quantity of items such as Fresh Fig, Fresh Gooseberry etc. to their packaging, we are careful about everything.Below mentioned are some of the factors which highlight the difference between us and other companies in front of customers and make them prefer us:
We never make fake promises
We never hide any policy
We always ask for reasonable prices
We do not delay orders
Customers: Our Priority Number One

The reputation of our company is based on the trust we have earned through hard work. Apart from the quality of our offerings we have made customers believe that we are beneficial to associate with for many reasons. They can themselves see that with us they are more comfortable than they were with their prevailing partners. Our greatest concern is to provide them with the best services in affordable prices. We understand that they reach us with many expectations so we strive not to disappoint them. Even our team is much careful while working for them from receiving the order till delivery to avoid mistakes.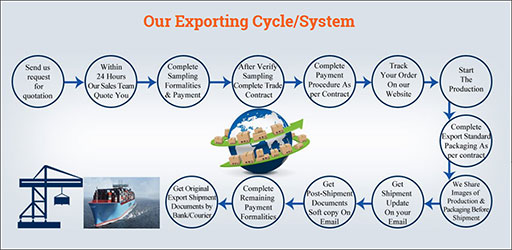 Read More